Shif.t presents: A 100 For All Immersive Evening of Contemporary Art in Honor of World Water Day.
When Art, Video, and purpose come together, you get DisSolve : A unique fusion of contemporary, street and fine art to honor, promote and support the many layers that relate to the Global #WaterCrisis.
Grab your ticket here: 100forall-dissolve.eventbrite.com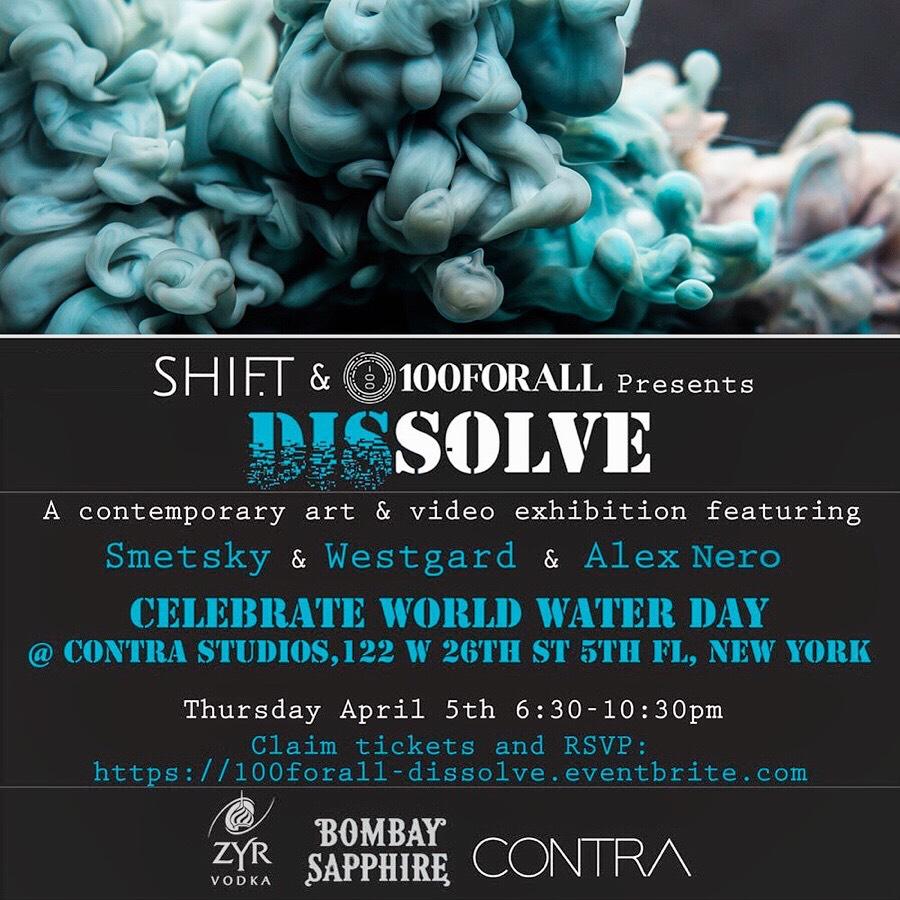 All proceeds from Ticket Sales, Gratuity from Bar, Merch Sales, and any donations will go to support 100 For All's 2018 clean water operations. Help us to reach our goal of providing 10,000 lives with sustainable clean water solutions. Last year we provided aid in Nepal, Indonesia and Nicaragua and we're just getting started!
Join Us for a collaborative evening featuring the works of #Smetsky #Westgard & #AlexNero to bring you on an immersive narrative exploring our global water situation as it exists today.
From profoundly provoking art to socially sustainable vendors and raffled luxury water bottles, prepare to journey with us as we seek to understand the multi-layered challenge we face and some ways we can become part of the bigger conversation and solution.
Meet The Artists…
Alex Smetsky
Alex Nero
John Westbay
@Westgard
Sponsored by: ZYR Vodka, Illegal Mezcal & Lagunitas Brewing.